There are billions of devices in homes, factories, oil wells, hospitals, cars, and thousands of other places. With the proliferation of devices, you increasingly need solutions to connect them, and collect, store, and analyze device data. AWS IoT provides broad and deep functionality, spanning the edge to the cloud, so you can build IoT solutions for virtually any use case across a wide range of devices. Since AWS IoT integrates with AI services, you can make devices smarter, even without Internet connectivity. Built on the AWS cloud, used by millions of customers in 190 countries, AWS IoT can easily scale as your device fleet grows and your business requirements evolve. AWS IoT also offers the most comprehensive security features so you can create preventative security policies and respond immediately to potential security issues.

Why AWS IoT
Broadest and Deepest Functionality
Comprehensive IoT solutions include devices, local data collection and analysis, and cloud services to store and analyze device data. AWS has broad and deep services, from the edge to the cloud, so you can create IoT applications to meet your requirements. At the edge, AWS IoT supports more devices compared to other offerings. Amazon FreeRTOS, a real-time operating system for microcontrollers, runs on devices such as industrial sensors and lightbulbs, and AWS IoT Greengrass, runs on gateways and servers, so you get the greatest range of devices. In the cloud, AWS IoT is the only vendor to bring together data management and rich analytics in easy to use services designed specifically for noisy IoT data.
Multi-Layered Security
IoT applications require both preventative measures and active monitoring and response to keep data and devices secure. AWS IoT services offer options for all layers of security. AWS IoT includes preventative security mechanisms, such as device identity and authentication, encryption, and access control to device data. In addition, AWS IoT offers a service to continuously monitor and audit security configurations for compliance with security best practices. With AWS IoT, you also receive alerts so you can mitigate potential security issues, such as pushing a security fix to a device.
Superior Integration with AI
AWS is bringing AI and IoT together to make devices more intelligent. You can build, train, and optimize models in the cloud, and then deploy them to devices with AWS IoT Greengrass so you can take actions as events unfold. AWS IoT sends data back to the cloud where it is used to help you continuously improve machine learning models.
Proven at Scale
AWS IoT is built on a scalable, secure, and proven cloud infrastructure. As a result, AWS IoT scales to large volumes of data coming from billions of different devices and trillions of messages. AWS IoT also integrates with services such as AWS Lambda, Amazon Kinesis, Amazon S3, and Amazon SageMaker so you can build complete solutions, such as security solutions that use AWS IoT to manage thousands of cameras and Amazon Kinesis Video Streams for storage, playback, and machine learning.
AWS IoT Solutions
Industrial IoT (IIoT) bridges the gap between legacy industrial equipment and infrastructure, and new technologies such as machine learning and cloud. Customers use IIoT applications for predictive quality and maintenance and to remotely monitor operations. AWS IoT services enable industrial companies across industries such as mining, energy and utilities, manufacturing, commercial agriculture, and oil and gas to reason on top of operational data and improve productivity and efficiency. Learn More »
Learn how Kemppi uses AWS IoT for a welding application and cut the cost of software development by approximately 50 percent. Learn More »
Learn how Centratech uses AWS IoT to increase productivity of field technicians by 50%. Learn More »
Learn how Siemens uses AWS IoT to develop Industry 4.0 capabilities. Learn More »
---
A connected home makes devices such as coffee pots, blinds, fans, and security cameras more useful to improve a consumer's life. AWS IoT powers the connected home by bringing new capabilities to smart devices, like interconnectivity between devices and the cloud, predictive maintenance, and analytics. Each of these capabilities play a different role in key connected home use cases such as home automation, home security and monitoring, and home networking. Learn More »


Learn how iRobot uses AWS IoT to manage their fleet of 20 million robots worldwide. Learn More »
Learn how Rachio brings smart watering systems to market 40% faster with AWS IoT. Learn More »
Learn how Rotimatic manages device fleets worldwide to offer world class customer support. Learn More »
What We Offer
AWS IoT provides both edge software and cloud services. Edge software enables you to securely connect devices, gather data, and take intelligent actions locally, even when Internet connectivity is down. Cloud services allow you to quickly onboard and securely connect large and diverse fleets, maintain fleet health, keep fleets secure, and detect and respond to events across IoT sensors and applications. To accelerate IoT application development, you can easily connect devices and web services using a drag-and-drop interface. You can also use AWS IoT to analyze data and build sophisticated machine learning models. The models can be deployed in the cloud or down to your devices to make devices smarter. For industrial customers, AWS provides an industrial specific service, AWS IoT SiteWise, to collect, structure, and search IoT data.

Edge Software
Edge computing moves compute power down to the source of the data, instead of having to bring it all the way back to the cloud. AWS IoT edge can power devices, large and small, from a sensor all the way to a wind turbine. AWS IoT devices can securely gather data, keep device data in sync, and communicate with each other while still using the cloud for management, analytics, and durable storage.
Amazon FreeRTOS is an operating system for microcontrollers that makes small, low-power edge devices easy to program, deploy, secure, connect, and manage.
AWS IoT Greengrass is software that lets you run local compute, messaging, data caching, sync, and machine learning inference capabilities on connected devices in a secure way.
---
Cloud Services
AWS IoT cloud services let connected devices easily and securely interact with cloud applications and other devices. You can quickly onboard and securely connect large and diverse fleets, maintain fleet health, and keep fleets secure. In addition, you can easily built IoT applications, analyze your IoT data, and detect and respond to events across devices and applications.

AWS IoT Analytics makes it easy to run sophisticated analytics on massive volumes of IoT data.
AWS IoT SiteWise makes it easy to collect, structure, and search IoT data from industrial facility databases and use it to analyze equipment and process performance.
AWS IoT Events makes it easy to detect and respond to events from large numbers of IoT sensors and applications.
AWS IoT in Leading Industrial & Connected Home Providers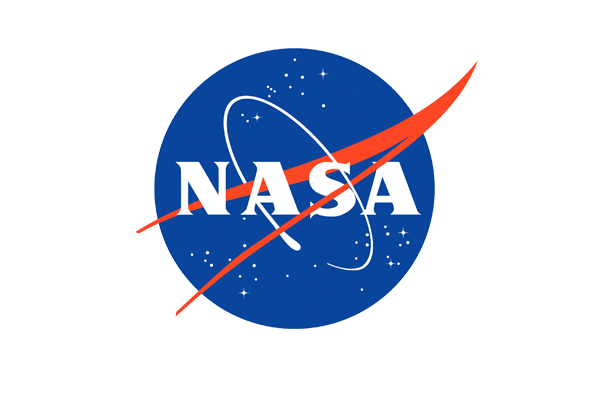 Explore AWS IoT Resources